HEADLIGHTS, ETC...


Show quality stainless steel headlights.Lenses and top of the headlight bucket have FORD script logo. (most)
Official licensed restoration product.
I listed all 12 volt models.6 volt models availabel. Ask me ! I need a 1932 coupe wanna sell yours?
1928-34 cowl lamps available too, call me and lets talk about your project. I'm here to help.
1928 1929 Model A Ford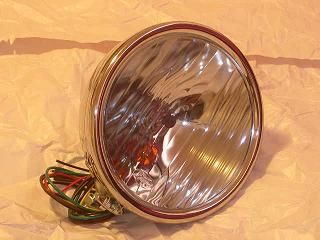 Pictured is the 1928 AR style.
Fluted lenses and
turn signal /parking light bulb.
1929 will have regular lenses.
Sold in pairs.

See below for headlight bars.
$295.00 pair
$320.00 pair with t/s installed
1930 1931 Model A Ford
A little rounder then the 28-29 lights.
8-1/2" diameter.Lense and bucket have Ford script, Henry would be proud.
$295.00 pair
$320.00 pair with t/s installed
1932 Ford
1932 was the first year for convex lenses.Everybody likes a big pair of headlights,right? 9-1/4 diameter.
$295.00 pair (12v halo)
$320.00 pair with turn signal installed

1933 1934 Commercial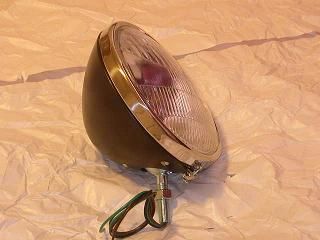 My personel favorite.8-7/8 diameter.I don't like 'em too big.Looks good on hot rod coupes.Or your roadster.
Commercials' have painted buckets. And the cool part? The wires exit through the mounting bolt.
12 volt halogen bulb.
$275.00 pair
$295.00 pair with turn signal installed
1933-34 passenger car,polished stainless bodies.
$295.00 (12v halo)
$320.00 with turn signal
Dropped headlight bars
Stainless steel dropped headlight bars.Great detail and polish.I include the correct bolts and pads at no charge.
1928 1929 $140.00
1930 1931 $140.00
1932 Deuce $140.00
Note; Model A bars for stock grills only.
Reflector kits 12 volt Halogen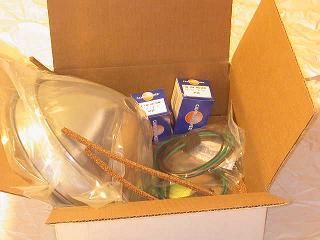 On a budget? Score some lights at a swap meet.(let me know of any good ones) Add new reflectors made for 12 V Halogen bulbs.Includes pigtails and cork gaskets.
Also fix up a oddball lights,check by diameter.
1928-31 8-1/2" diameter $75.00 pr.
1932 9-1/4" diameter $85.00 pr.
1933-34 8-7/8" dia.$85.00 pr.
1935-36 (35-39 p.u.) 8" diameter $85.00
1937-39 7" dia. $85.00 pr.

Keep in mind I have very nice repo headlight lenses too. Most $20.00 each.
rileyauto@comcast.net


1-800-530-7636