STROMBERG 97 CARBS
Brand Spankin' new
Same as you, I always hunted and saved the old Stromberg 97's.
Have a small collection of grungy, chipped and plain just worn out carbs on the garage shelf. No need to mess with those any more. The new 97's are flat out beautiful! You won't be sorry you spent the money on new carbs.
$449.00 each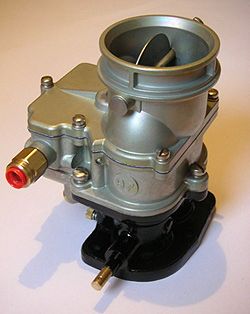 Think about all the time, energy and money you have spent on your car. Brand new 97's make sense. Who wants to be on the side of the road fixing a stuck float? Or the shear embarrassment of gas stains on your polished intake. Don't get me started on the dangers of a gas leak. Even if you need to buy six new ones. How much in the total cost of your car does that add up to?
rileyauto@comcast.net


1-800-530-7636